Donate items and make
a big difference.
Donate your high quality pre-loved (and new) baby items
suitable for babies aged 0 – 12 months
Littlemore donations have touched the lives of thousands; something we're constantly humbled by and extremely proud of.
We accept good quality pre-loved (and new):
Drop off locations can be found here. If you live outside of Auckland and would like to donate items by post, please find our postal address here. 
Please see the 'Little Things we Accept' for a full list of what we are able to re gift. If you could freshly launder clothing and linen before donating, we would greatly appreciate it.
For health and safety reasons there are some items that we cannot re gift. Please refer to 'A Few Things we Can't Accept' to see what these are.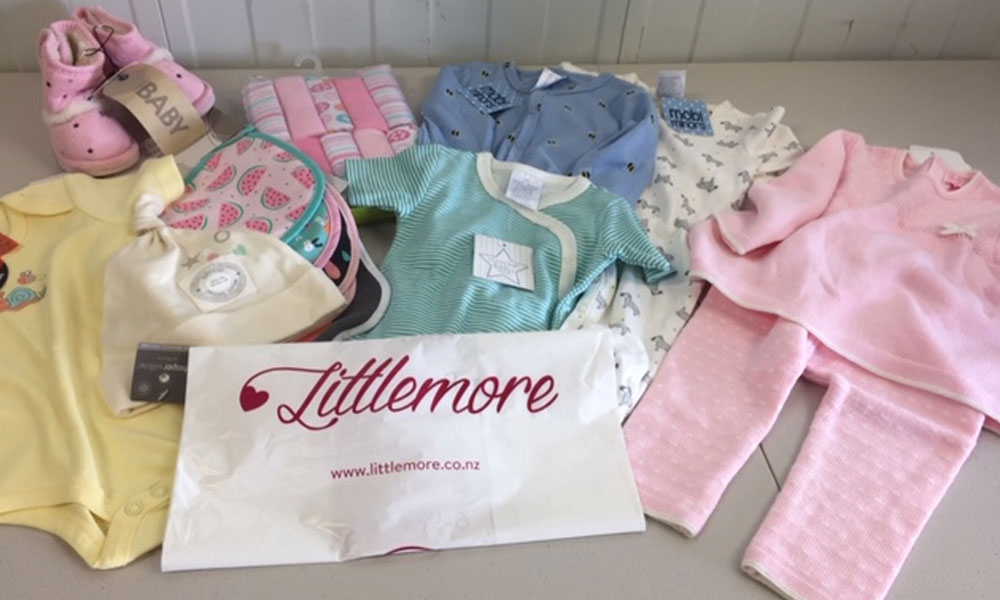 Donate New Items
Where we can, we also like to include a few new items in our newborn bundles. Many of our families don't receive gifts for their babies, so to have something brand new is a special treat.
Many of our families are so grateful for all they receive, but to have an outfit, toy or blanket that is brand new, just for their baby, is especially wonderful.
We welcome new item donations and financial contributions, whatever the amount.