Our 70+ volunteers are the heart of Littlemore.
Our diverse volunteer team provides operational support.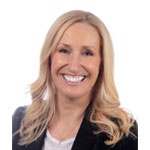 Tēnā tātou.
He uri tēnei nö Ngāti Pākehā, nö reira kārekau he maunga. Kārekau he awa, kārekau he moana.
Engari he uri tēnei i tipu mai i te one whero o Papakura.
He kaimahi o te hapori ahau. E tū mai nei ahau, ki te tautoko, me te atawhai i te hapori.
Ko Natalie tōku ingoa
Natalie is the CEO of Ngā Tāngata Microfinance, Manager of the Auckland Airport Community Trust and a Trustee of E Tipu E Rea Whānau Services.
She is passionate about social justice and collaborative community-led development. Natalie holds a degree in Educational Psychology with her background being in early learning and special education.
She has spent many years in the not-for-profit sector and is committed to serving the community in the best way she can. She is a mother of two adult children and proud to be a part of Littlemore whānau.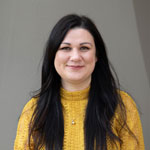 Melody has senior level leadership experience across private and not-for-profit sectors and is currently the General Manager of Auckland Foundation.
She is enthusiastic about working with organisations who work sustainably and collaboratively across sectors to support long-term multi-faceted solutions.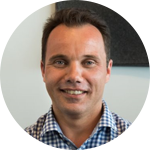 Chris has a hospitality background, having worked in International 5 star hotels, restaurants and Bars, where he loved the customer service aspects of the positions he held.
Chris started with Storage King in 2005 as the Facility Manager of the Grey Lynn site, he is also the General Manager of the 300 Richmond Ltd Serviced Office complex. Outside of work Chris enjoys renovating homes and is a keen DIY enthusiast.
As a father of two primary aged children, Chris finds it rewarding knowing that he can help other young parents and give newborns a better start in life.
Vanessa has worked as a social worker for twenty years. For the past ten years, she has been a supervisor supporting social workers to ensure the wellbeing of tamariki within their whanau.
Vanessa is passionate about the safety and wellbeing of tamariki and is pleased to be part of, and support a team of people with the same vision. Vanessa enjoys spending time with her daughters and grandsons.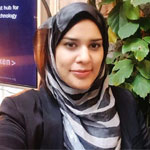 Dr Fasiha holds more than 10 years experience in multiple industries across New Zealand, United Kingdom, Germany and Pakistan. Her expertise includes university lecturer, researcher, mentor, coach, analyst and consultant in areas of social entrepreneurship, innovation management, commercialisation, capability development, new product development, growth strategies, relationship management and sustainable practices.
She has received several awards: University of Auckland Doctoral Scholarship, University Teaching Excellence Award, Erasmus Mundus Scholarship and University Gold Medal for academic excellence.
Being passionate about innovation, entrepreneurial strategies and practices with socio-economic and environmental impact, Dr Fasiha is on a mission to advocate, educate and facilitate firms, communities, and youth to do more and better with fewer resources and do well by doing good.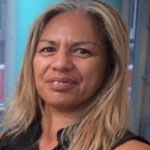 Piki ake i te maunga rangatira a Tongariro 
Kite i ngā whakarei o te waka Te Arawa
Kī rawa ngā tangata ko Te Heuheu
Nō te iwi Ngāti Tūwharetoa
E rere ana te moana mārino a Taupo nui a Tia
Ki te whenua kura o ngā tīpuna e tū ai te marae o Kauriki
Te whakaruruhau o te hapū ko Hinemihi
Ko Adrienne Godfrey ahau
Adrienne has diverse experience across industries such as hospitality, manufacturing, freight trucking, fitness and Rumaki Reo. 
With children educated through Māori medium within rumaki reo, her background also includes Kaiarahi i Te Reo Māori.
She has first hand experience of being in a situation where she didn't have all the things needed for her baby. Thankfully, they had the support of an awesome village that gifted them with everything they needed.
Adrienne and her family chose Littlemore as their charity of choice so that they can be a part of someone else's village. Through volunteering, they are honoured to help other babies and families in need.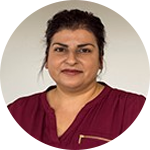 Sarb has more than 20 years experience working across not-for-profit and local and central government sectors. She has built and managed large teams of volunteers and developed a range of community services.
Her background includes social and emergency housing, provision of community information and social services, funding, community/ migrant/business engagement and advice. Sarb is passionate about making a meaningful difference to the whānau Littlemore supports.
She is a proud mother of two young children.